Arcane Products
Arcane Strategies' primary business model is in product development. It's for this reason that you, as a client, can be sure that you're getting a fair and low-pressure price. Arcane's product pipeline spans the technical field from hardware to DevOps, web apps, and mobile apps. Whether gift registry website, DadsTie, or fully fleshed out scheduling service, Rumble Boxing, Arcane Strategies is constantly building and revising innovative products. Check out our products below, to learn more.
Stripe Terminal for WooCommerce
Download our PCI-Compliant Stripe Terminal plugin for WooCommerce, Stripe, and the Verifone P400 Stripe Terminal
WooCommerce
, and
WooCommerce Stripe Gateway plugin version 4.2+
.
Reduce your Stripe fees by 6.9% + 0.25 per transaction!
Your annual subscription will provide you with this current version of the plugin and support for all minor releases.
Trying to buy the device?
When you purchase your license, you'll receive a direct link to buy the device from within your Stripe account. This is presently the only place you will be able to buy the Stripe reader.
Pro Services Features (Not included in the free version)
FREE initial 1-hour setup
In-Person Payments Direct to WooCommerce and Stripe
Create, Manage, and Track Segmented Orders on Unlimited Locations with Unlimited Readers
Support for All Current Stripe and Verifone P400 Features
Support Contactless Payments, Apple Pay, Google Pay, and Samsung Pay
Assign Cashier or Shared Accounts to Designated Locations.
Support Payments for Digital, Virtual, and Recurring Subscription Products. Simply create your customer's account from within the CMS (or have them create their own account from the frontend of your website) and find the customer by email during checkout.
Perform Customer Data Syncs between WordPress and Stripe (sync your legacy data!)
Pro Tips
Location management is a great way to segment order data to each location for improved performance metrics and inventory management. It's critical to business running multiple locations and a great strategy tool for the traveling small business owner.
Reader accessibility management is great for reducing clutter for shops managing multiple readers and is a much better security measure.
Requiring Customer Accounts: As with most eCommerce frameworks, WooCommerce allows you to enable or disable guest checkout but as a logged-in Admin, this doesn't help you much. With services that require customer account information, such as digital downloads and subscriptions, customer account info is necessary but for other products (ie. simple products), an email is not required. What if you insist upon always having a customer account? Simply check the option "Always Require Customer Account on Checkout".
Use
Log into the WordPress CMS as a user who has (a) store manager privileges (ie. an admin) and (b) is assigned access in store.arcanestrategies.com as well and, (c) is assigned to a location in your plugin settings.
While logged in, navigate your customer through the checkout experience. You'll be given the option to select the terminal reader icon to process accordingly.
Selecting the terminal option and press the button for the reader you set up during installation.
If you are selling a product that requires a customer account such as a digital download or subscription, you will be required to enter an email address to find their account. If they haven't registered yet, you can choose to either:

Ask your user to register through their selected device (ie. smartphone).
Visit the "Users" section and create a user on their behalf. Be sure to select the "customer" role when you do so. This is a WooCommerce feature.

Credit card prompts will expire after 30 seconds but may be manually canceled by hitting the "Esc" key on your keyboard.
Installation
After purchase, you'll receive an email with a link to download the package. Unzip the package to your plugins directory and enable it. If you have our FREE plugin installed, please deactivate it and be sure you have our latest FREE version installed, to avoid legacy issues.
Make sure your P400 device is turned on and connected to the internet. To connect it, type 0-7-1-3-9. We will use the message on the screen in step 6.
Log into your WordPress admin panel using the email you've purchased the license with. Now go to the plugins page, find the plugin, click "activate", then click "settings".
Enter the registration code that you will have received in your email in step 1. In the next screen give it a unique name you'll remember.
Now create your first location. Locations help avoid confusion in a multi-reader store, the details aren't important, they just help you organize.
To set up a reader, click the "Add Reader" button within the location you just set up and type in the string displaying on your device. This is usually 3 words separated by hyphens.
Your user must be assigned to a location, now.  All terminal users must be assigned to locations.  To assign user accounts access to specific locations' readers, there are 3 steps:

Click "Users" to get to the user's panel and then edit the user you want and select the location you want to assign them to from the dropdown (search "Locations"). Then save.
Log into https://store.arcanestrategies.com and select "Manage Users" from the dropdown when you hover over the profile icon in the main navigation.
Enter the email address of the user you want to provide access to, from step 1, and click "Send Invite". You're now done!
This plugin may encounter issues with the "Merge + Minify + Refresh" plugin and other compile and minify production asset plugins. If problems are encountered, simply deactivate your minification plugin, reload the page, then reactivate the minification plugin to rebuild the cache with the new files.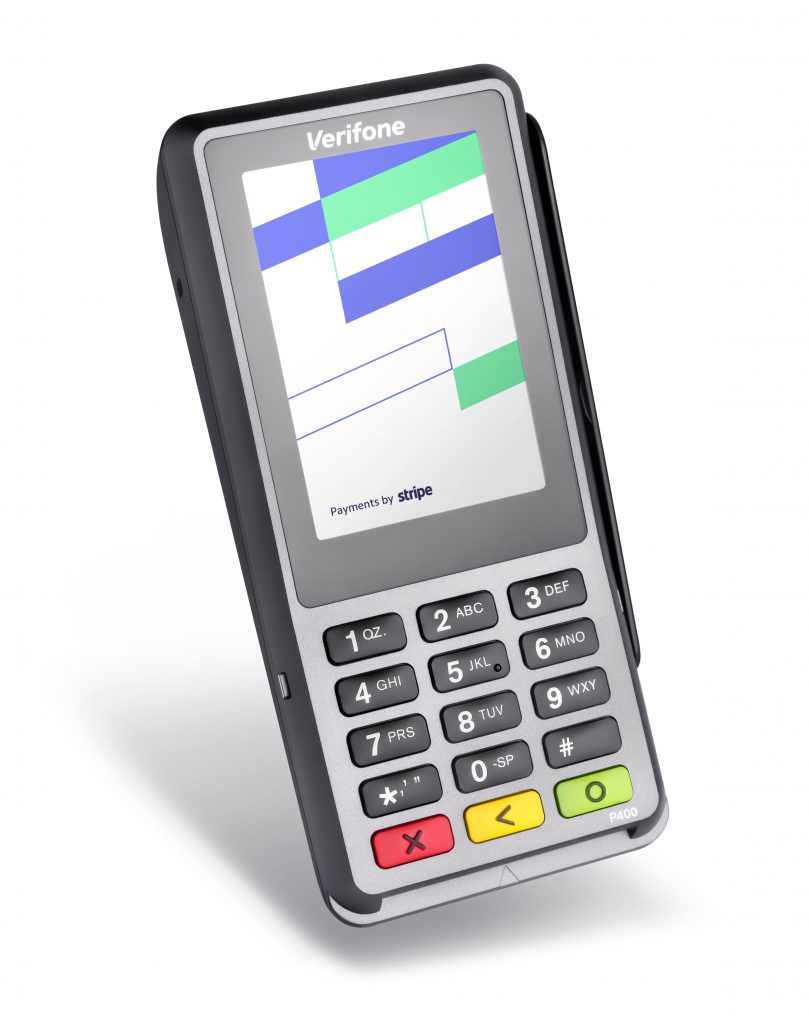 Domain and Brand Generator
Find Your New Brand, Today!
Have you ever come up with the perfect name for your business just to find the domain is already been taken? Consider that problem solved with arcane's proprietary
domain generator
. With the help of the good old dictionary, Arcane's search algorithm will analyze any given set of brand names to determine the best possible match for your business and provide you with a filtered set of available domain names within your budget! Our machine learning algorithm builds a weighted profile of 500+ data points against brands of your choosing and searches across the entire English language and an ever-growing list of made-up words to create brand names most closely matching the profile you've created. Give it a shot!  Simply enter brand names you'd like to align with and a price you're willing to pay for the domain.  For more accurate results, try breaking up brands into dictionary-friendly works (ie. "face","book" instead of "facebook", "spot", "ify" instead of "spotify").
Visit Domain and Brand Generator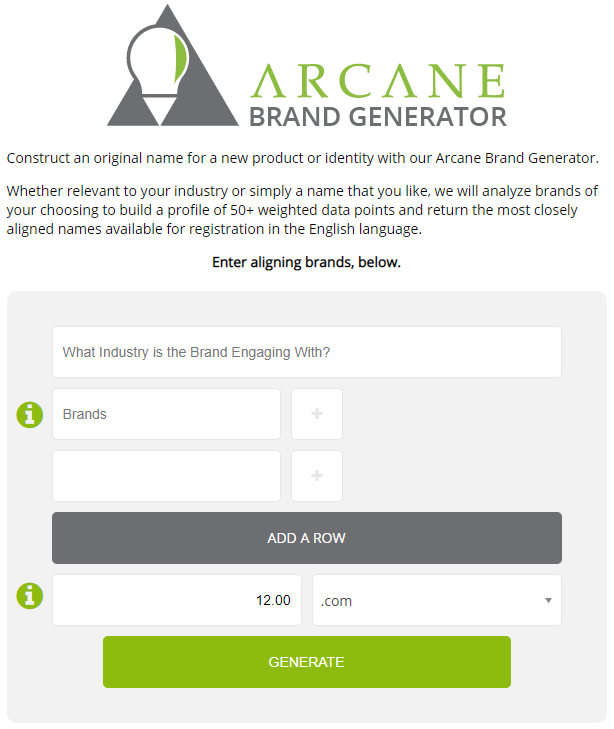 DadsTie.com
DadsTie is a brand-agnostic gift registry application intended to ease the gifting experience. The platform offers tools and features to simplify gift exchanges and incentives users with rebates on online market places. Among DadsTie's affiliate partners are ecommerce giants Amazon, Target, and eBay. Use our iOS application or browser plugin tools to add gifts and enjoy fast easy ways to share your lists. Got family members opposed to registration? No problem! Our tool allows users to store an address book and share with contacts by email or social media. If you're in the market for a custom application with Arcane Strategies, DadsTie.com gift registry is something to check out. This project took roughly 4 months (640 hours) to develop, with a bootstrap frontend. This should give you an idea of the cost of your application. While you're on DadsTie.com, feel free to register and peruse our recommended gifts feature. Interested in advertising with us? Contact us today and we'll have someone reach out to you for rich media buying opportunities.
Visit DadsTie.com